Join millions of Toners around the world who use Slendertone as a complement to their healthy lifestyles to achieve toning, firming and strengthening results after 6 weeks! Check out their incredible Before & Afters.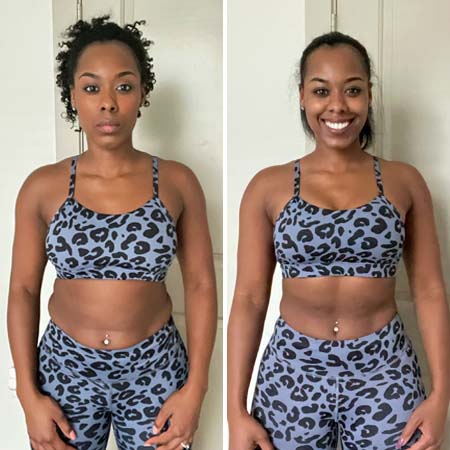 "Great after just a few weeks of toning. Time to amp it up!"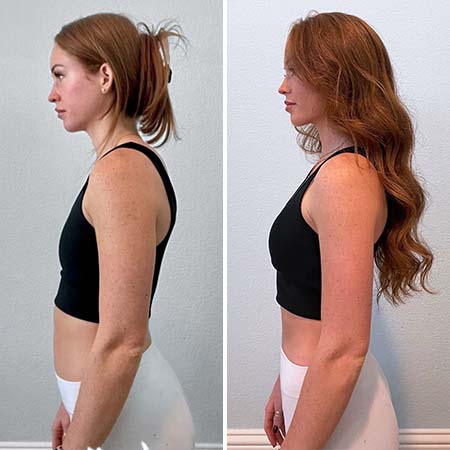 "I'm getting obliques!!! Love wearing it and still turning up the intensity."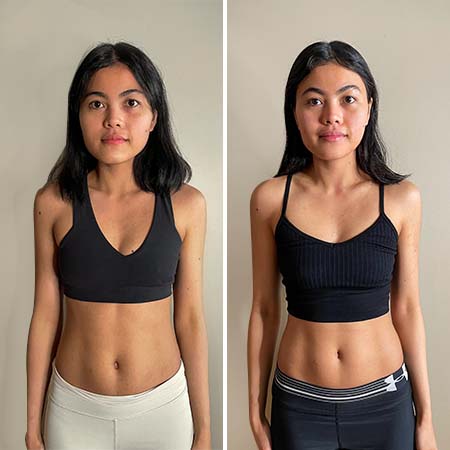 "I use Slendertone twice a day and I've been doing level 100. Yes I can feel my abdominals contracting. I can see the difference! 😍"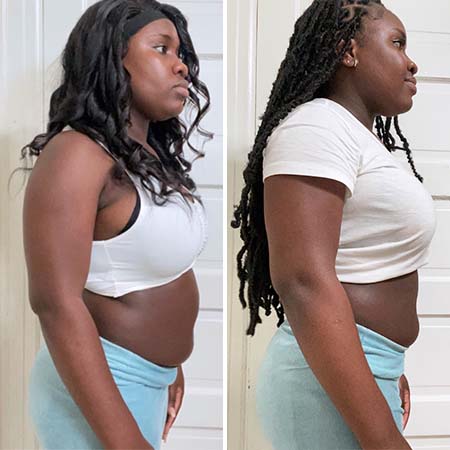 "I would definitely recommend using Slendertone. I like that when using it I could actually feel it toning up my muscles. "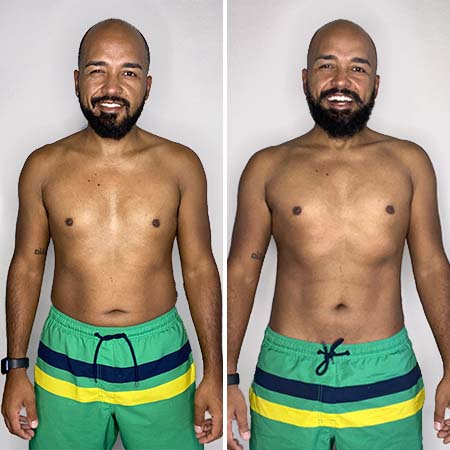 "I've been using it religiously for 6 weeks. I use it while walking my dog, sometimes while I'm cooking or cleaning. My core is stronger than I ever had before! I STRONGLY recommend it."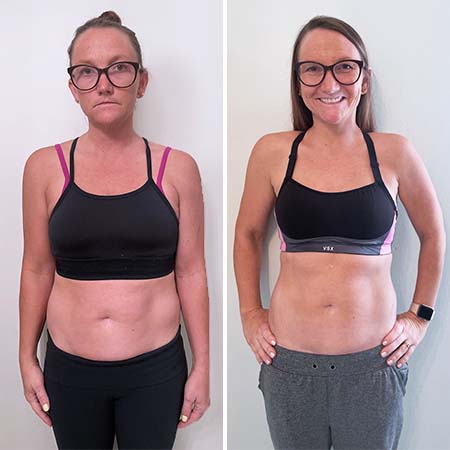 "I'm at level 70 and already feel my abs tightening! I've loved it."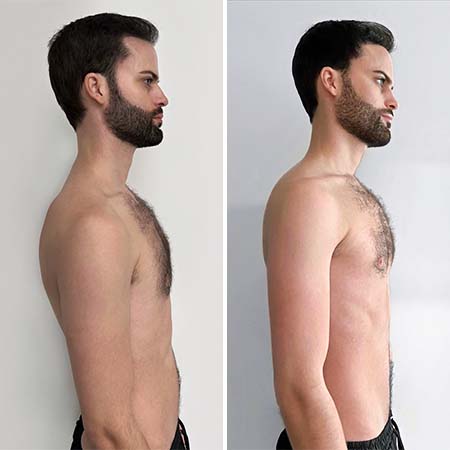 "I've been using it 5 days a week for 20-30 minutes, incorporating it into my regular exercise routine. Recommend if you're looking for something that will help tone up."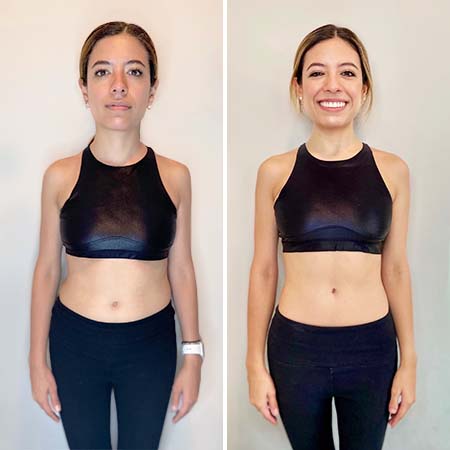 "I love using my Slendertone! I can see the definition in my abs from using it over 6 weeks. I even lost an inch from my waistline and feel more confident!"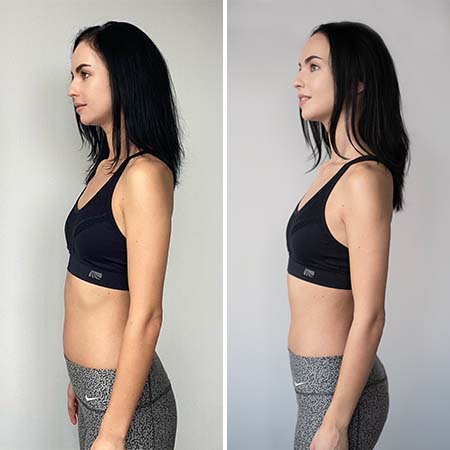 "I try to use it everyday. Really great results 😍 and I can see the difference."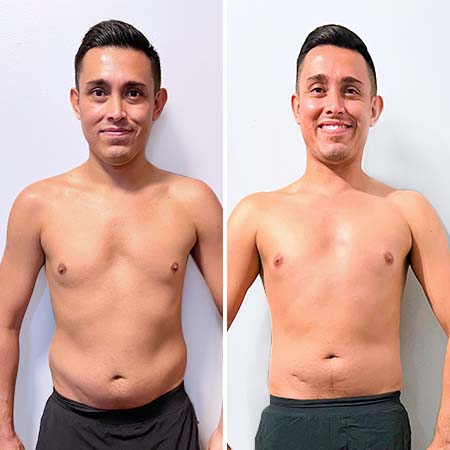 "My busy schedule makes it hard to fit in time to hit the gym. The perfect addition to my workout and within 6 weeks I was able to see a more toned torso and better definition in my abs than before."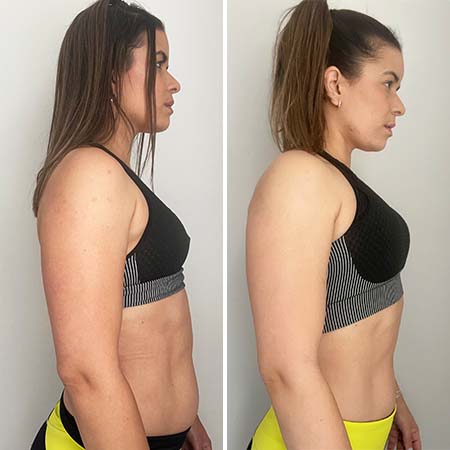 "I'm obsessed with my Slendertone. I use it every day before bed time while I'm answering emails and checking social media. The results are amazing, my ab muscles firmer and stronger."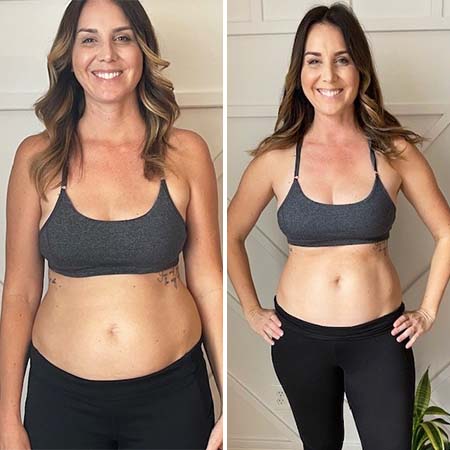 "I love using Slendertone on your stomach along with healthy eating and regularly working out. I saw results so much quicker than just using the gym or doing sit ups. I highly recommend this product"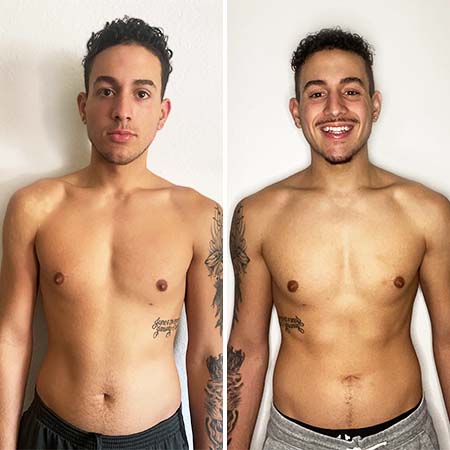 "Before using it I was so tired of working on my abs and getting no where. I never thought I'd be able to get abs but Slendertone helped me sooo much 🙌🏽"
"So happy with the results from my Slendertone. After pregnancy this was a great way to strengthen my abs. I'm so thankful for Slendertone helping me achieve my goals!"
"I enjoyed using the slendertone and challenging myself to keep increasing the intensity! I noticed a significant difference in my waistline in very little time!"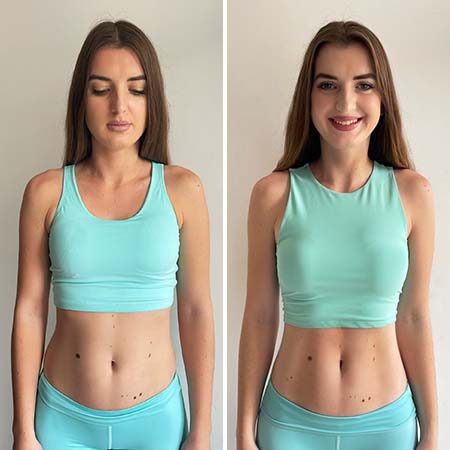 "Definitely feeling great improvements in my abdominal strength and overall muscle definition. I will definitely continue to use it, I'm hooked now 😍 Awesome product."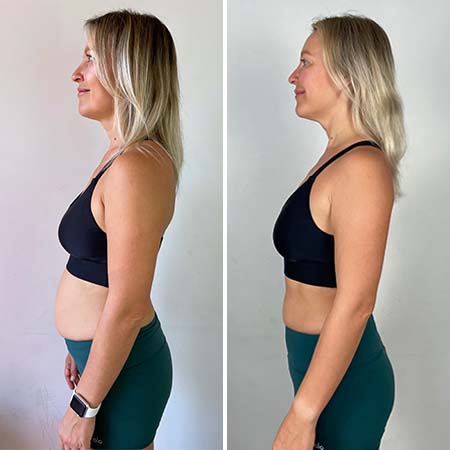 "Absolutely happy with Slendertone, I was using it for 6 weeks and very impressed with my results. My abs have become more defined, more toned. For a busy mom of 3 Slendertone is a life saver for me 😊"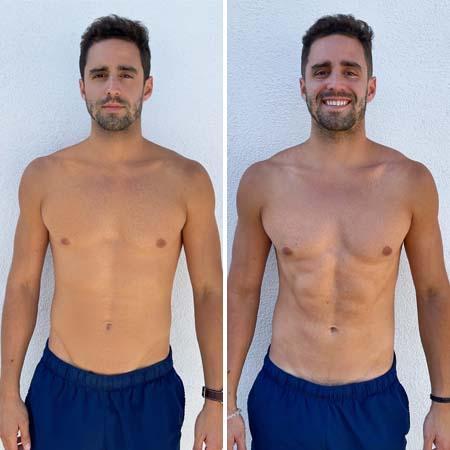 "It's a really good product, I used it over 6 weeks to tone up."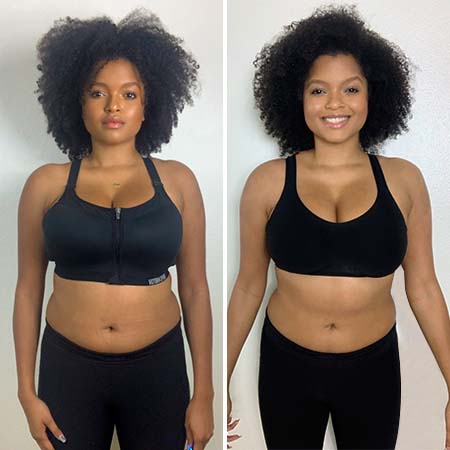 "I've already lost an inch on my waist. I've made it to level 40 but I felt my muscles tightening from the first week of using Slendertone. I love challenging myself every week."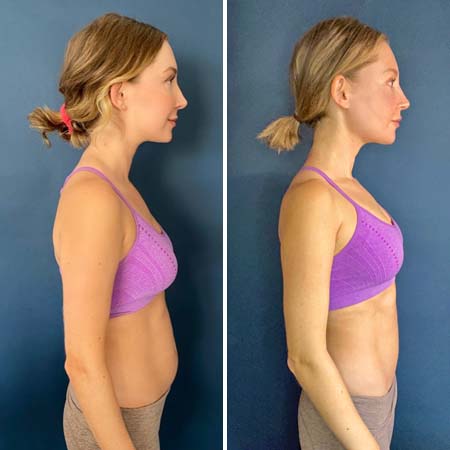 "I love using my Slendertone every night. My abs feel toned and tighter. It's easy to use, comfortable, and I finally have some abs!"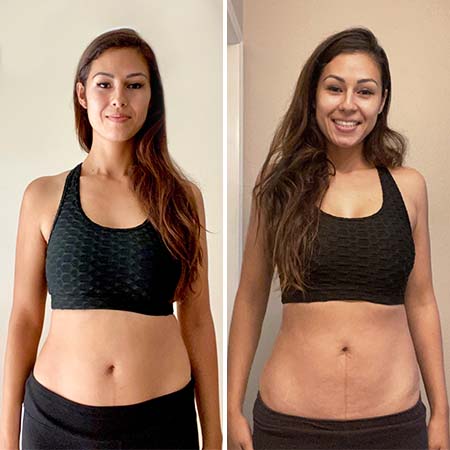 "I love Slendertone. After having kids, regardless of hours at the gym my core was so weak. I didn't realise my obliques were so weak until I used Slendertone!"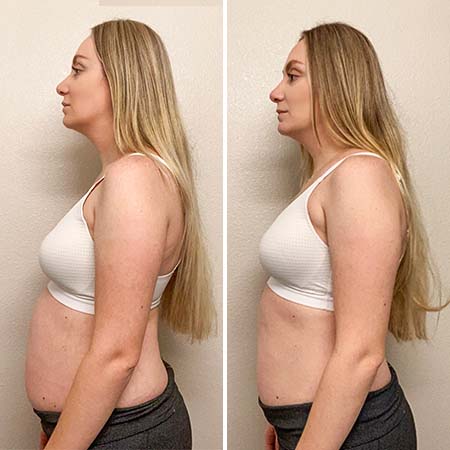 "Slendertone really works! I used it for 6 weeks and could see the difference around my waist. I'm a very busy mom, so Slendertone was perfect for me! Love it!"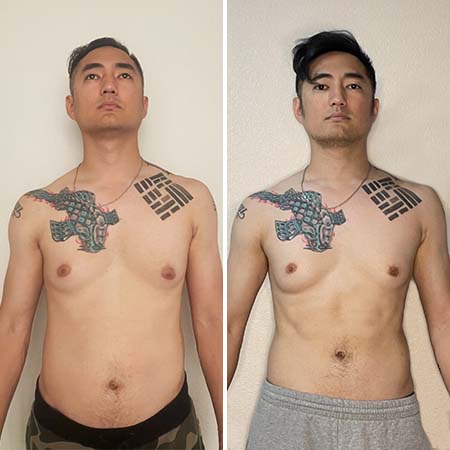 "Slendertone is the best ab toning belt I've used! I have noticed greater definition in my abs, with a mixture of exercise and dieting, I am grateful for the progress especially at my age."
"It's been great so far!"
Real People with Real Stories






Melody's Story
"The more I wear my belt, the more results I see and the more results I see the more I want to wear it!"
Melody is a 28 year old GP, who works long days from Monday to Friday. When the evenings come around, Melody finds it difficult to stay motivated to fit in some exercise. With an upcoming holiday Melody felt Slendertone was the answer to help her feeling 'beach' ready.

After 6 weeks of using her Slendertone toning belt, Melody lost 2 inches from her waistline and dropped a dress size from UK Size 8 to 6.

Simon's Story
"I feel great and I WILL continue to use my belt! It's now a part of my normal daily routine."
Simon is a 47-year-old working professional whose role requires him to travel quite a lot. Simon is a regular gym-goer, but he is unable to go as much as he would like. 

Simon also recently lost 6 stone and is quite conscious of this excess skin in his core area. After 6 weeks Simon lost 2.5 inches off his waistline and feels much more confident about his body shape.

Emmajane's Story
"I'm quite a self conscious person, so the fact that the belt is helping me with that is huge! I look and feel a lot better about myself"
Emmajane is a 30 year old stay at home mum to two lively boys ages 6 months and 3 years old. Although she is busy running around after her two boys, this does not stop her from being active. Emmajane recently lost 4.5 stone and was keen to try something different on her fitness journey to tone up her tum.


After 6 weeks of toning with Slendertone Emmajane lost 2.5 inches from her waistline. She is feeling a lot more positive about her body shape and more confident in herself.

Glenn's Story
"Even with my busy schedule and a young child at home – I can achieve my goals with Slendertone"
Glenn is a 40 year old full time customer service worker and father of one. Working long days, in the evenings he tends to spend time with his family relaxing rather than exercising. Glenn hoped that by incorporating Slendertone ab toning into his everyday routine, he would kickstart his 40's on a positive note.


The Slendertone 6 Week Challenge has helped Glenn to focus on achieving his goals. Not only are his ab muscles firmer and more toned, but he also lost ½ an inch from his waistline. He will continue to use his toning belt as a part of his everyday routine and hopes to see even better results.

Sam's Story
"I have nearly lost 3 inches from my waistline, people have noticed my new shape and I feel sexy again!"
Sam is a 30 year old newlywed, busy juggling her everyday work life with the desire to look and feel amazing on her upcoming honeymoon. After losing a lot of weight for her wedding, she would love a little help toning up the area of her tum that won't budge.


After taking on the challenge, Sam lost almost 3 inches from her waistline and is feeling bikini body ready for her honeymoon.

Stephen's Story
"It works… 10/10 from me! I feel in much better shape and this has helped me to stay on track and motivated"
Stephen is a construction worker which involves tough manual labour and long tiring days! He recently started up a strict exercise routine in an effort to get fit for his 40's and started to use his Slendertone belt to help tone up his abdominal region and see ab definition.


6 weeks have passed and Stephen can feel and see huge improvements in his ab strength and definition. He lost 2 inches from his waistline, is feeling motivated and much more confident in his body image.

User Reviews
Powered by Yotpo - independent reviews
"After the first week I could already feel a difference in my abdominals, they already feel harder and more solid. Definitely worth it!!!"
"Started to use my belt in preparation for my upcoming wedding and it is amazing!! Easy to use, I normally put mine on then do my housework! Lots of people have commented how trim I am now looking!"
"I bought this belt with a certain amount of cynicism but I will be the first to admit I was totally wrong. Both my wife and I have used the belt for a few months now and the difference it has made to our shape is fab. It really tones you up and takes inches off you."
"I've had this a few months now and love it, can watch tv and tone at the same time, win win"

"I can't believe how much improvement I have seen already"



Bloggers Reviews
Many independent bloggers tried #Slendertone products themselves and saw the results!
Discover our product range